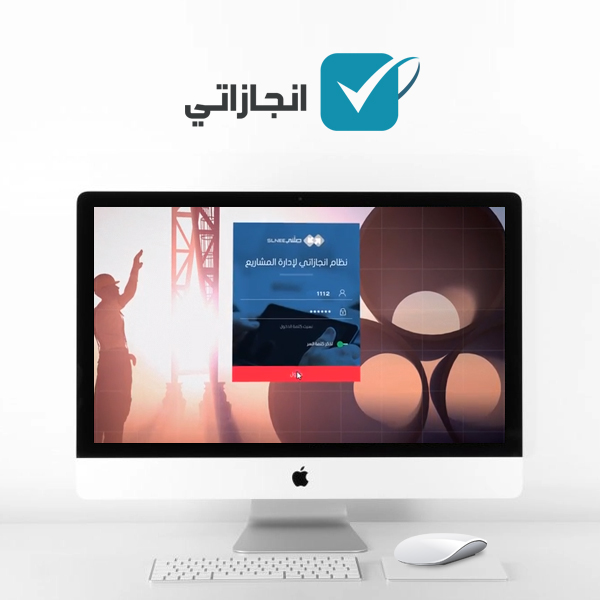 Injazati
Injazati is an integrated electronic system for government project management (EPM) with high professionalism.
A web system that can be accessed from anywhere, at any time, from various devices, and is designed with a distinctive and attractive image.
This system provides basic and necessary services for project management such as scope management, task management, event management, resource management, risk management, user management, notification management, statistics, settings, archive modifications, file management and many other important operations...
---
Dashboard




The system displays a main screen that provides the most prominent information and indicators related to all projects and gives an overview of their progress and status, enabling stakeholders to follow up on projects and monitor their performance in a professional manner.


 
List of projects

A screen to display the list of the institution's projects with the search and filter feature according to many data.

As well as providing access to the details of each project (such as: status. / project name. / project duration (per day) / completion percentage / site receipt date / project budget / contractor.).

And also a presentation of some statistics (such as: actual completion percentage / expected completion percentage / time progress percentage / disbursement rate)

 
Project Scope



The project scope and all related tasks are displayed. The system is characterized by dividing the scope of the project into the scope of work and the scope of resources, and each scope has characteristics.

The first thing that the user does when working on the scope of the project is to determine the percentage that the work represents in the scope and the percentage that the resources represent in the scope.

 
Time Plan



The system allows the preparation of the time plan according to the GANTT method, and thus follow-up the progress of the project on a daily basis, with accuracy and transparency.


 
Task Management



The system allows the management of project tasks and the extent and status of their completion. It allows the possibility of closing a task or modifying it and recording the modifications or canceling them. The user can also end or delete a task.